---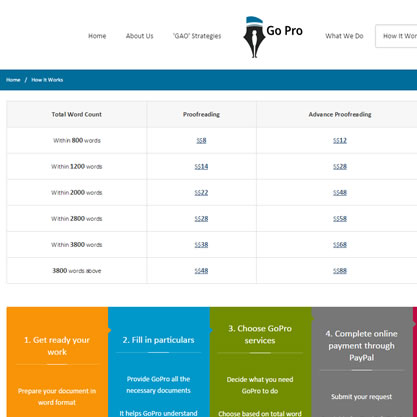 Project Description
If you struggle regularly on the main areas below in your studies:
Poor English writing & presentation skills
Unable to achieve better grades apart from maintaining border line pass
Failure to meet basic standard of using proper grammar, referencing style, etc.
We are aware that there are limited resources to help you on your difficulties.
GoPro team is here to provide you with immediate solutions and skills.
Live Preview