---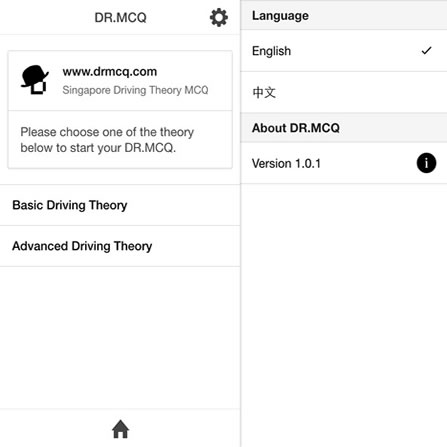 Project Description
Singapore Driving Theory Test is a awesome app that helps people who are preparing for Singapore Driving Basic and Advanced Test. 
It is also named DRMCQ, includes the latest test questions and answers. There are 40 questions in each booklet, 8 booklets in Basic Theory Test and 13 booklets in Advanced Theory Test. 
There are 306 basic Theory Questions and 510 advanced Theory Questions in total.
It supports both ENGLISH and CHINESE.
Live Preview